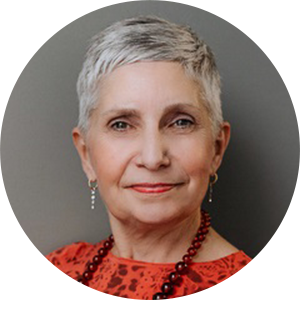 From a foundation of education in law and public health, Karin A. Gregory leverages over thirty years of experience in the commercialization of technology and disruptive innovations along with business advisory (strategy, finance and legal) expertise to help smart growth companies thrive as they invent, scale and compete.
Her practice focuses on FDA regulated companies in such sectors as medical technology, healthcare IT, food and nutritional supplements – and entails matters within public and private contexts at both the state and federal levels. Part of this work involves counseling clients on partnering issues, the terrain of FDA and FTC regulations, as well as the advertising and promotion of medical, health food and nutritional supplement products. She provides correlating guidance on strategies pertaining to licensing, collaboration and corporate partnering agreements, genetic testing in medicine, and venture capital opportunities.
Karin began her career in basic science at MIT's Center for Cancer Research, followed by posts in Medical Oncology and Cancer Genetics at Dana Farber Cancer Institute. Following completion of her master's degree in public health, she pursued a J.D., subsequently focusing on legal services to healthcare organizations in both the public and private sectors, and at the state and city level.
In 1998, Karin joined Massachusetts Technology Development Corporation, now Mass Ventures, where she led their medical investing efforts for five years before forming Dover Medical Ventures, a medical technology-focused consulting and venture capital firm.
She established Furman Gregory LLC, now FGD Law, in 2006. She has advised Kimberly Clark's venture capital fund on medical technology in addition to being active in several angel investment groups throughout New England. Karin is a frequent presenter at major conferences and industry forums – delivering presentations on venture capital fundraising, start-up legal issues, and food and medical device labeling, advertising and promotion. She has been invited to conduct numerous guest lectures at the MIT Enterprise Forum, the MIT Startup Clinic and other MIT-based organizations on a range of strategic legal issues that impact business leaders.
Karin has worked over 3 decades with life sciences clients seeking to gather clinical data from domestic and foreign sites. Work has included negotiating multicenter clinical trial agreements on behalf of the client with hospitals and physician groups. She has providing guidance on contracts supporting sample development, pilot manufacturing, CRO and data management providers and related foreign associates that were identified to support the client's clinical work. Ms. Gregory has also advised on related FDA requirements.
Specific Expertise:
Education and Training:
Bar Admissions:
Certifications:
Honors and Awards
Community:
Specific Expertise:
Healthcare Technology and Medical Devices

Hospital Systems, Research Institutes

Regulatory Strategy – FDA & HIPPA

Health Food and Nutritional Supplements Labeling
Education and Training:
Bar Admissions:
Certifications:
Honors and Awards
Community:
Contact Karin by Filling Out the form Below.